@support: Hello I am using roon with synology disc station and a Naim ND5 SX25 streamer. I was always able to control the volume flexible with the roon software. I change in the roon settings from fixed to variable volume.
Yesterday i had to restart the naim NDS X5 and also the Router. Afterwards the system was working but roon allows only fixed volume. I changed the settings to variable volume (in Germany "Gerätelautstärke) but nevertheless only fixed volume is possible. (pls see picture)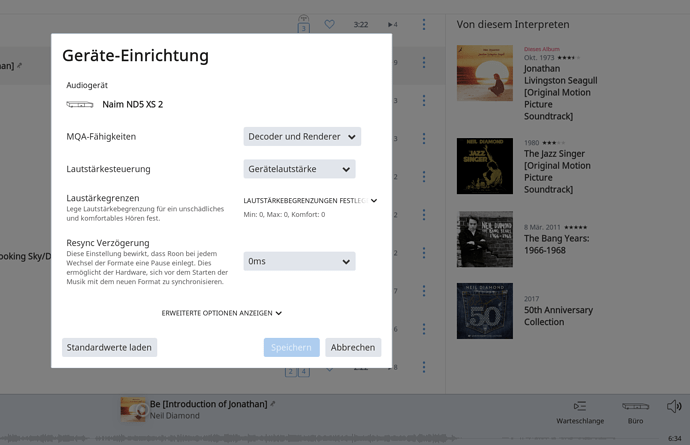 Any ideas what could be wrong or has to be changed. Additionally i restarted roon server but no chance to get variable volume.
Best regards
Christian