I know, I will remove the little Santa and then the sound will reach new heights

I'm also having ideas for your living space

Edited in while you posted:
Technics SP-10mk2 with rat rod look. Sounds magnificent, looks like it's been in a swamp for a couple of decades.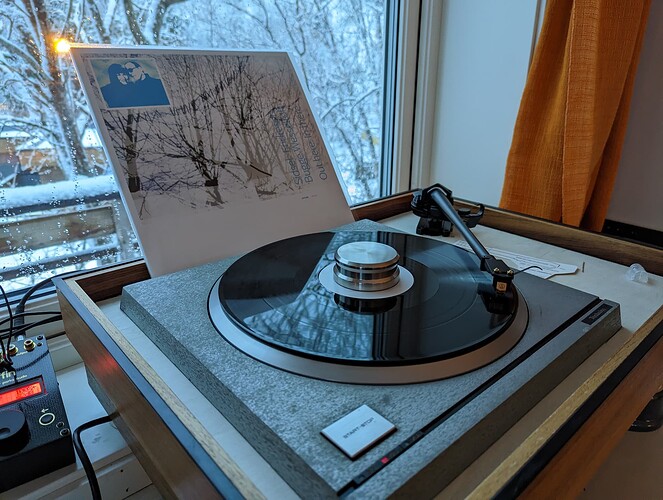 Technically it's as good as new, they're built like tanks.
And both tanks and L.P's have tracks.
My new setup, just installed by my excellent dealer sound@home in Reutlingen, Baden-Württemberg.
Clearaudio Innovation / Rega RB300 / Clearaudio Aurum Classics Wood
Clearaudio Basic (mk1) Phono-preamp
currently going into one of my Stax set-ups (KGST, SR007)
The Innovation is the new bit, all the rest of it is old, the RB300 is from 1988, the cartridge and pre from 2005. Sounds indescribable.
My need for a record cleaner is now urgent…
Then comes the PSU, then I'll start looking at arms and cartridges. (I'm planning on two arms.)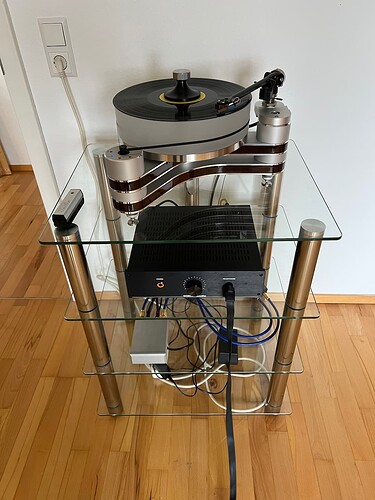 when you're ready, I can recommend the Tracer, although no doubt there are even higher end arms that would do justice to that beautiful TT.
I've moved to a different TT now, but enjoyed the tracer with a Performance DC Wood.
Before my SME 20/2, I had a Clearaudio Eclipse with the Unify unipivot tonearm. I can highly recommend the unify as a joy to use and as a bonus it is extremely easy to set up. Getting a cartridge set up precisely is very easy too.
I've been through many tables over the past 5 or so years, this is my new one Teres Audio in solid Rosewood with lead shot in the plinth with my Air Tight PC-3 cartridge tonearm is an Audiomods Series 6 and my tried and true Marc Morin Modded solid Lacewood ARXA with my ZYX 4D cartridge shown with my Jico Seto Hori mounted.
Phono Stage/SUT are Graham Slee Acession and Graham Slee Elevator EXP.
That looks fantastic. I try to imagine how good it sounds.
Thank You! It's a Time Machine and takes me to wherever I want to go, the experience is therapeutic.
The support on your Slee brought this in to my mind.


Nice series of photos. Phone or an actual camera?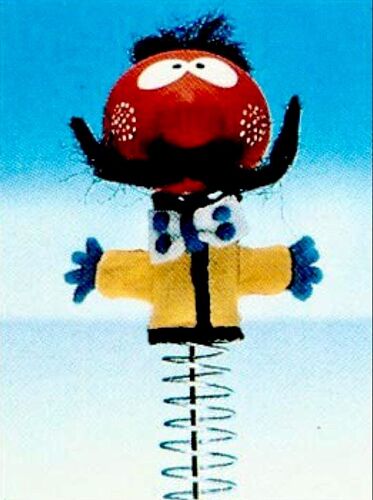 Lol I was thinking it looked like a robot but I'll go for your picture also. I took those with my iPhone, quick snap but I do photography as well and I have a couple pro camera's.
a modest update, new headshell, and a change of cartridge (not a new cart, have used it before). headshell made a surprising amount of difference.
one more, purely cosmetic, adjustment to come, hopefully next week.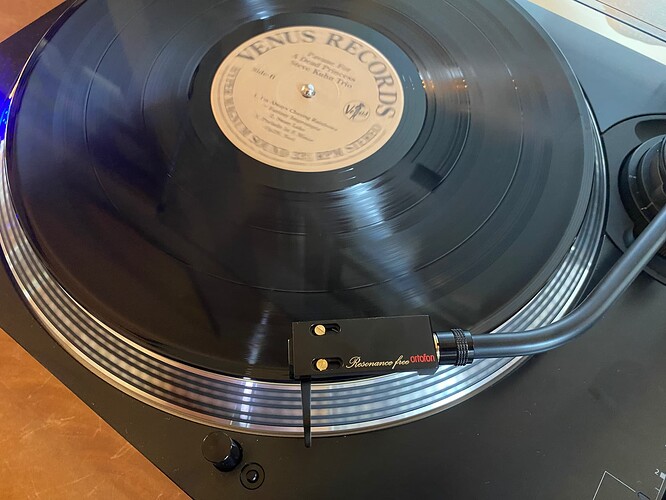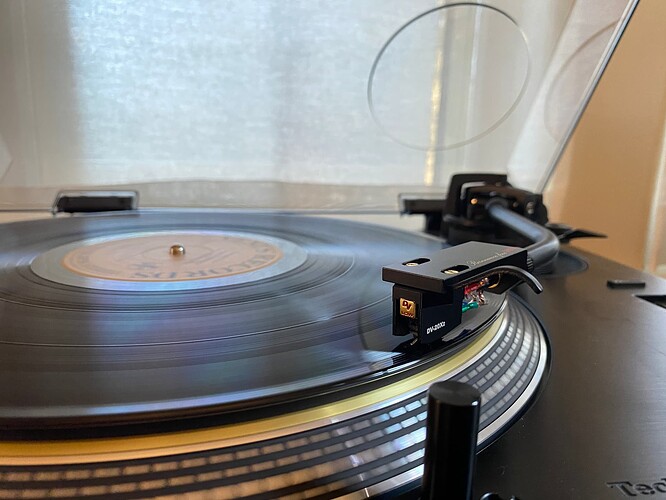 Someone praised that particular headshell on a local forum recently, do you feel it makes a big difference?
yes. I was surprised by how much.
What about detaching the TT hood for better sound to start with?
It's just another undamped resonance body attached to the table, captures air born vibration from loudspeakers to transfer that into the plinth, which ultimately will find it's way into the transducer.
Just lightly tap it while the stylus is in the lead out groove and listen to what that sounds like…
if you'll scroll further up the thread, you'll see examples of TTs I've had in this system that did not have an attached dustcover. I did not keep them, for multiple domestic and UX reasons.
it looks and sounds great as is.
imho of course.