Hello…,
First my setup:
My Core machine is the sonicTransporter i7 which is connected via a switch to the modem/router Connectbox the Arris TG 2492LG and the Fritz!box 4040 router. The sT7i and Fritzbox are connected via the same switch and are set up to form a single network. Both devices have a router function and the Fritz! Box provides the WiFi.
Since a month my remotes on an iPad and iPhone have had problems with the covers. They are often invisible. It always changes. At startup all covers are sometimes missing or some covers are visible and others are not. The covers of Qobuz that appear in the recommendation list suffer the most from this. However, the covers of the hard disk files have also sometimes disappeared.
This is clearly visible in the three attached photos. I made them one after the other within 5 minutes with every time a restart of Roon Remote.
This first picture shows the screen after starting for the first time this day.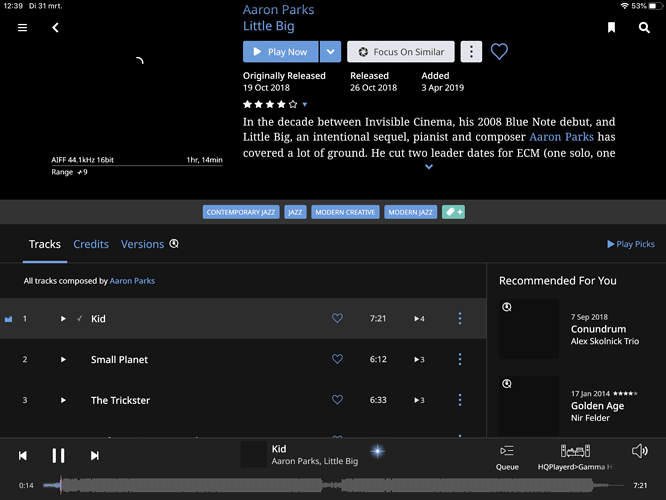 The next picture shows te screen after restart and choosing a file to play and looking back to the overview of albums. These albums are existing files on my harddisk.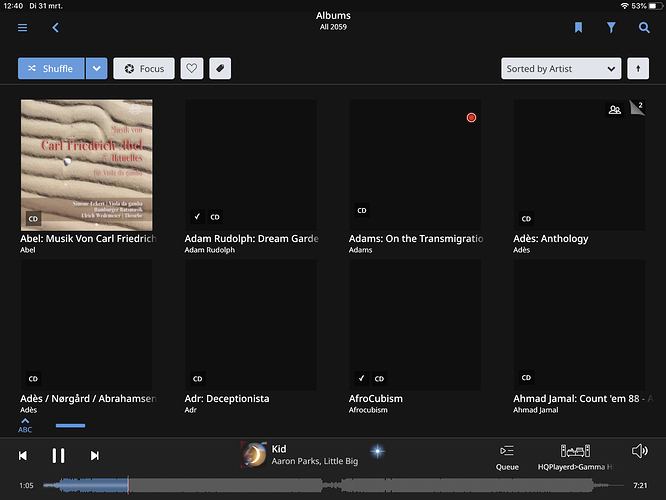 The last picture shows the screen after a new restart: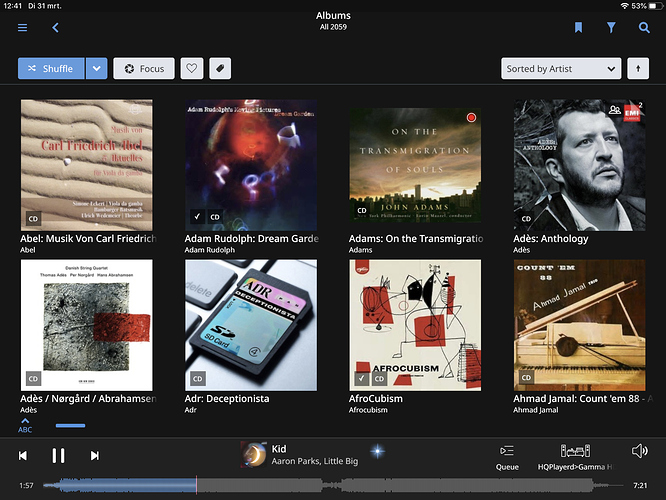 I I have read other topics dealing with similar issues but I don't see any solutions that work for me. Hopefully, there is someone who knows what's going on here and can help solve this problem.
Thanks in advance, Bert.