MacMini (MGEN2D/A), OS X Catalina, Roon 1.7
Tidal Master subscription.
Naim DAC V-1, Naim Nite 5si
Description Of Issue
Hello!
Every time I start the app and try to launch Roon Radio I see the following: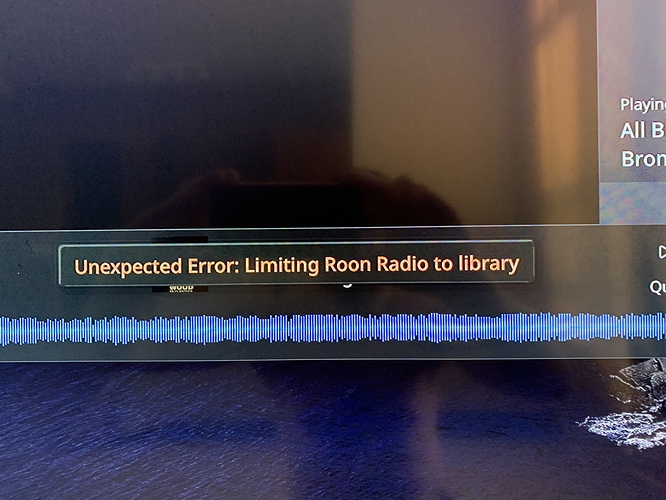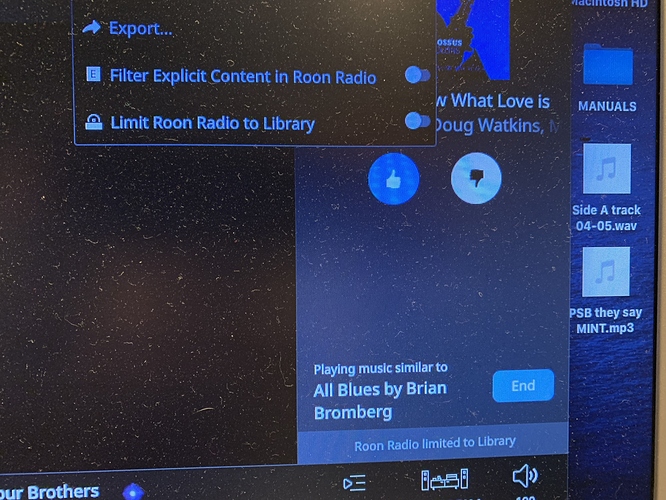 Server (1.7) is running on a Mac mini (OS X Catalina) connected by Wi-Fi to Xiaomi Wi-Fi Mi Pro router, and I faced the problem during last 2 weeks after last Roon update.
Tidal works great on Roon, but now it doesn't work in Roon Radio mode.
What should I do to resolve it?
Best regards,
Dmitry