Roon is unusable and the support is lacking. The multitude of issues I'm experiencing has made Roon impossible to use.
And now search is not working. This happens for every search term: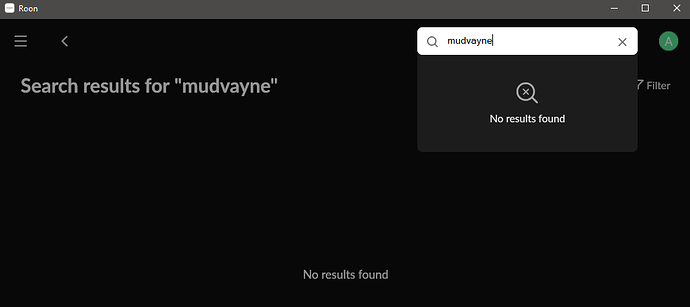 What am I paying for exactly if the software is constantly broken? I have received very little support previously other than "What is your hardware?" which is irrelevant imo, and simple things that I've already thought to try and didn't work. (Restart, sign out and back in, etc.). The software is unusable, which means I'm paying to not listen to music via Roon. I am extremely frustrated at this point.
Additionally, it's pretty obvious my cases are not isolated incidents; the support forum is so busy with similar issues that posts are going unanswered. I hope you understand that the optics on this are very bad. I help manage a community forum with thousands of daily active members. And up until recently I would recommend Roon as often as I could. But I cannot in good faith recommend the software now given the issues and lack of support.
The software was fantastic when it worked. Please make this right.