With the latest release (1.6 401), I cannot use the links in the now playing screen to either artist or album. It takes either ages or does not work at all. Screen shows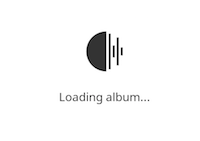 and doesn't go further - even after > 1 minute.
Configuration: Mac-Mini running roon server -> rooopie device, iPad or other Mac device for control.