Hi everyone!
We've been hard at work on our first release of the summer, and we're proud to finally deliver one our most popular feature requests – Chromecast support in Roon!
Build 334 is rolling out now!
Chromecast Support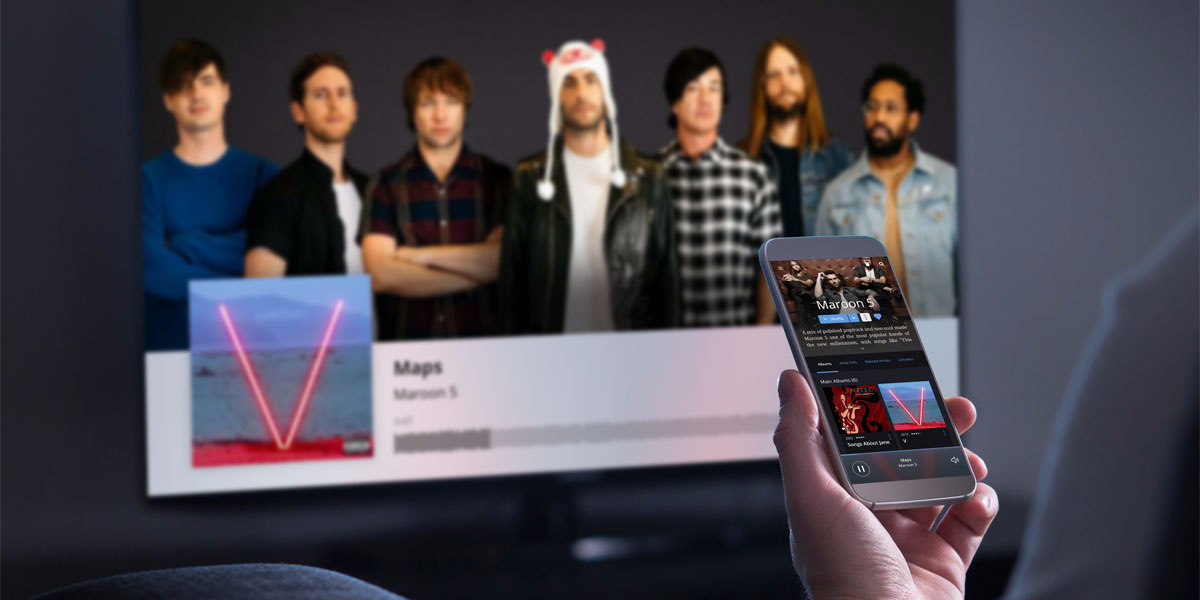 Starting with this release, Roon will stream to any Chromecast device, including devices with displays (such as Chromecast Gen 1, Gen 2, and Ultra), as well as audio-only devices, such as Google Home, Google Home Mini, Google Home Max, and of course Chromecast Audio. 3rd party devices that support Chromecast should work as well.
If you have Chromecast devices, they should show up automatically in Settings, under the Audio tab. If you're not seeing your Chromecast device, first try rebooting it, and if that doesn't work let us know
For Chromecast devices that include displays, Roon will display cover art and artist photos. Audio-only devices, like Google Home and Google Home Max will also work as zones in Roon.
When using Google hardware, standard Chromecast controls should also work. This means that Android devices should display Play/Pause controls in your notifications, and both Android and iOS devices should offer transport controls via the Google Home app.
Some IR remotes may work, and voice-controlled Chromecast devices can also be used to control other Chromecast zones on your network. For example, if Roon is playing to the Chromecast on your TV, your Google Home speaker can understand commands like "Ok Google, pause Chromecast." Unfortunately, due to limitations in Chromecast, these controls will not work on Android TV devices.
Roon supports grouped playback on Chromecast devices via the Google Home app. Using the Google Home app, you can set up groups of devices, which then appear as additional audio devices in Roon alongside the hardware devices. So for example, you could group a few Chromecasts into a "Whole House" or "Living Room + Patio" zone if that makes sense, enable them as separate Zones in Roon, then play to them freely.
Note that video Chromecast devices do not support grouped playback under any circumstances–this is a limitation of the hardware products. We hope that Google lifts this limitation in the future, but for now that is how it is.
Finally, this is more of a public service announcement, but all Chromecasts can be connected via Ethernet using this $15 adapter in case that makes more sense in your setup.
Other Changes
Better Handling Of Incomplete TIDAL Albums
If you've only added a track or two from a TIDAL album, it's now way easier to navigate to the complete album on TIDAL and add the rest of the tracks to your library.
24bit Output for MP3, AAC, and OGG Files
Starting in today's release, all lossy content is decoded to 24 bit samples. Previous versions of Roon decoded these formats to 16 bit samples.
Sonos Stability Fixes
This release also includes some changes aimed at improving the reliability of our Sonos integration. This includes fixed for errors during grouped playback, particularly when playing to 3 or more zones, as well as fixes for stoppages after skipping tracks.
Fixes For Airplay 2
Today's release also includes stability fixes targeted at Airplay 2 devices. At the moment, Roon does not support Airplay 2, but devices that include Airplay 2 support are supposed to be backwards compatible, and this should address a few issues that have come up recently.
Infrastructure Changes
Tonight's build also includes an upgrade to a few of our dependencies. We've upgraded to the latest Core Decoder library from MQA, and our MacOS builds include an upgraded version of Mono, the infrastructure that Roon uses to run .NET code on MacOS. We've also updated some details of our Windows build process.
We've also fixed a long-standing misuse of some networking APIs within Linux cores. This may make certain user interface interactions feel more responsive.
Hope everyone is having a great summer
The Team At Roon Labs
Roon 1.5 (Build 334) Release Notes
---
Roon Build 334 replaces Build 333 for OSX, Windows, Windows (64 Bit), and Linux.
Android, and iOS apps remain at Build 333, both available from the App Store or Play Store respectively. Please make sure to update all devices.
Build 164 of Roon Bridge is also live for all platforms.
All platforms and apps should update automatically.
New Functionality for Build 334:
Chromecast Support
Better Handling Of Incomplete TIDAL Albums
Bug Fixes
Fixed for Build 334:
Fix for issue playing to Sonos stereo pairs
Fix for Chromecast playback issues when using Roon Server on macOS
Fixed for Build 333:
Sonos Stability Fixes
Fixes For Airplay 2
Fix for DACs reporting MQA HID status during non-MQA playback
Various iPhone X header fixes
Users are reminded to backup after 2 weeks of use
Default Airplay devices' volume to 25 if we haven't seen the device before
Better detection of LMS during onboarding
Fix bug where MQA "Restore" process sometimes wrapped around instead of saturating when handling clips
Better handling of albums with no Main Performers due to editing
Album Details: Versions tab properly sorts by quality for TIDAL content
New staff added to Team page
Search Results (mobile) - Incremental results shown when doing a 2nd consecutive search
Fix to ensure Devialet Expert does not show twice in Device Picker
"Next Track" convenience switches
Fix for lost volume control settings when device is connected to Linux RoonBridge
Fix for playback issues when no password is set on tvOS 11.4
Proper signal path tooltip for "enhanced" stages
iPhoneX: Fixed overlapping header overlap on the Login Screen*
Linn: fixed discontinuity fades when convolution is enabled