Hello,
For those that know this, or if you own one, can you help me out (besides what i'm reading here about current Roon support by the TEAC NT-505 unit)?
Does NT-505 have 1/4" (6.3mm) or 1/8" (3.5mm) headphone jack?
And does the headphone jack support balanced headphone connections?
The specs online says 1/4" (6.3mm), TRS. But its manual document says 1/8" (3.5mm) and shows pin out of the plug as if it's TRRS, balanced connection.
Anyone know this, that can confirm whether i can connect using balanced connection to the headphone?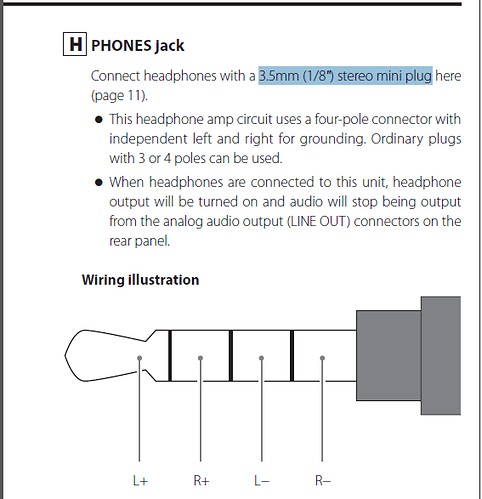 But the spec says otherwise,
https://teac.jp/int/product/nt-505/spec
Headphone output jack 1/4" (6.3mm) Stereo TRS×1

Thanks much.