My Tidal won't update within ROON - I keep getting this message: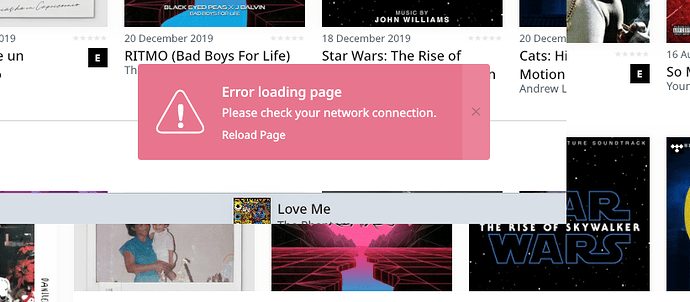 I've done all the fixes I've been able to find on the forum - I've restarted the core, I've restarted my WiFi/router, I've logged in and out of Tidal, etc. to no avail.
When I check Tidal in settings it's always "synching library now".
I have a simple setup = an ethernet-connected Intel NUC 7 connected via USB to a pro-ject pre box S2 DAC into my receiver.
All my software/CORE is up to date and this worked just a few days ago.
PS: When I add albums from Tidal within ROON they show up fine - the problem seem to be when I've added things to my Tidal library within the Tidal app. But the albums I've added are in the general "Your Favorites" in the Tidal section of ROON just not in my ROON library. And under tracks in the Tidal section it says " Failed to load tracks

"