Core Machine (Operating system/System info/Roon build number)
ROCK
Network Details (Including networking gear model/manufacturer and if on WiFi/Ethernet)
Mix of Ubiquiti and Cisco router and switches always worked fine.
Audio Devices (Specify what device you're using and its connection type - USB/HDMI/etc.)
All endpoints
Description Of Issue
I have been having constant Tidal sync issues since last update to Roon. I come to use Tidal and Whats New screen wont load, playlists wont load, I look in services and it appears to be stuck syncing, Nothing in my system has changed, network is the same its always been using cloudflare and google DNS. Logging in and out helps for a short time then it returns to the same state.
I just noticed this message as the library is stuck syncing when I have not added anything to it in a while.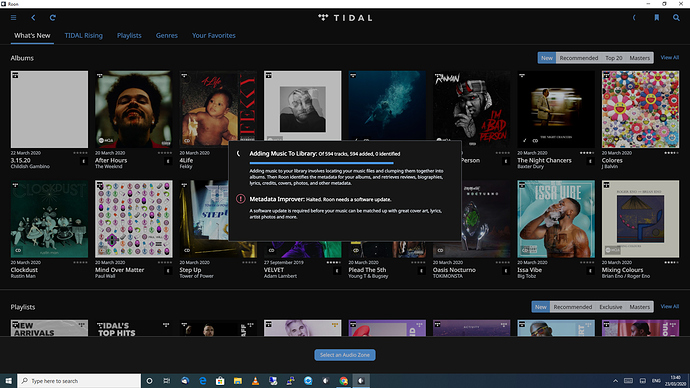 I am on latest version of all software. Please advise as this version seems very broken.