Core Machine (Operating system/System info/Roon build number)
Intel NUC10i7FNH; 8 GB RAM (Crucial DDR4 3200 MT/s (PC4-25600 SODIMM 260-pin); 256 GB SSD (Samsung 970 EVO Plus M.2 NVMe)
Network Details (Including networking gear model/manufacturer and if on WiFi/Ethernet)
Ancient DSL Modem (ActionTec PK-5000) --> Ethernet Cable --> Roon Core on ROCK on NUC
Audio Devices (Specify what device you're using and its connection type - USB/HDMI/etc.)
All music content files are on a 5 TB WD portable external disk
Endpoints:
(1) [Wifi Networked Mac running Roon Bridge] --> USB --> HRT Music Streamer II+ DAC
Description Of Issue
I've just (2 hours ago) set up the above Intel NUC. Everything appears to be working, except that Roon can't play anything from Qobuz.
Until this morning, I ran Roon Core on a Windows 10 laptop that was connected to the internet in exactly the same way and via the same exact ethernet cable that is now connected to the NUC.
Here are some screenshots, with the endpoint being the Mac indicated above under Audio Devices:
(1) Roon playing my own local music without problems: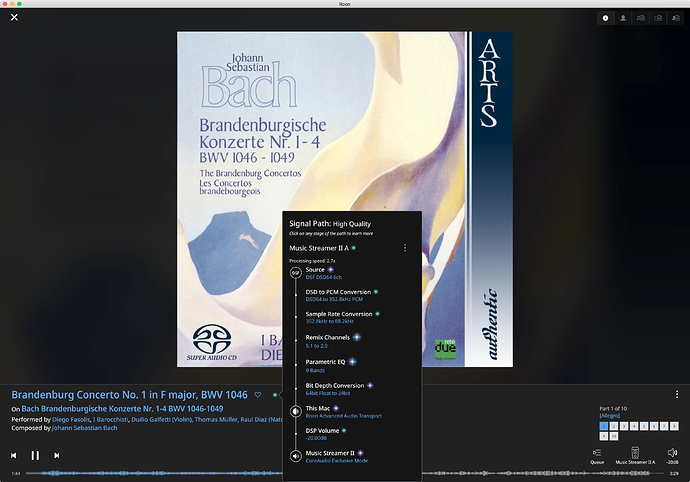 (2) Roon failing to play Qobuz (this was on all the 10 or so different tracks and albums I tried, not just this one):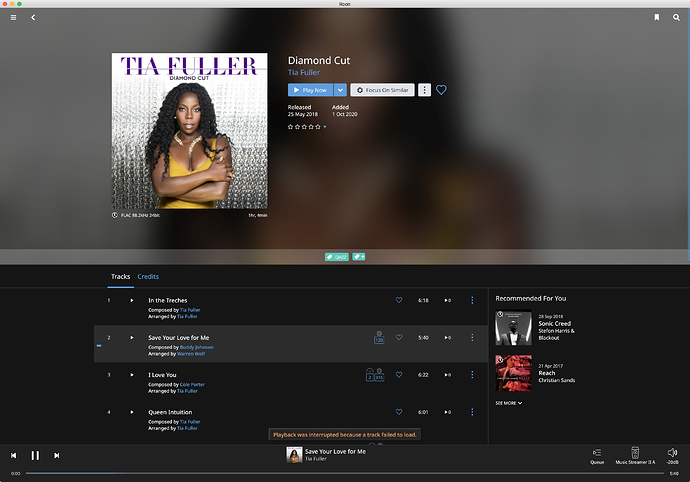 (3) The Qobuz app on the same Mac playing the same exact track without problems, 2 seconds later: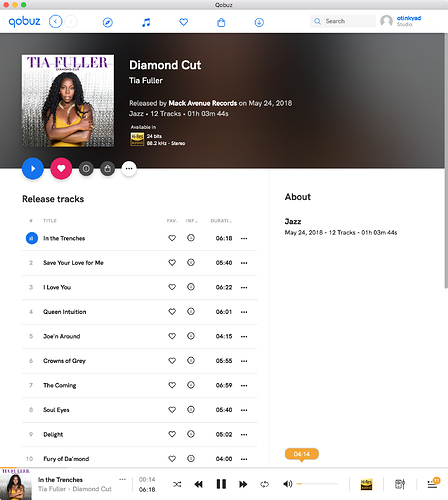 I am extremely disconcerted by this, as I never had a problem of this kind with Roon playing Qobuz when Roon Core was on the Windows laptop. If Roon on the NUC can't play from Qobuz, I'm going to have to return it (which I don't want to do, because I wanted to move away from Windows and to an always-on appliance).
@support (and anyone else) can you help with this please? Thanks in advance!
UPDATE: I now appear to be having problems playing even my local music from the NUC to the remote Mac endpoint. Internet connectivity to the building checks out fine via Speedtest. Now looking into connections specifically to the NUC. Still hoping for any suggestions, though***
FURTHER UPDATE: Rebooted modem, etc. Now back to playing local music to Mac endpoint, but not Qobuz. Same thing with other wifi endpoints such as my iPhone*