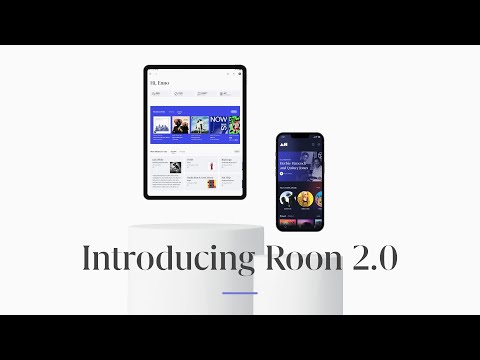 Introducing Roon 2.0
In this post, we're going to take you through the ins and outs of Roon's latest release. We think it's our most exciting yet. Why? Because it includes something our users have wanted for a long time – something that will change the way you use Roon forever.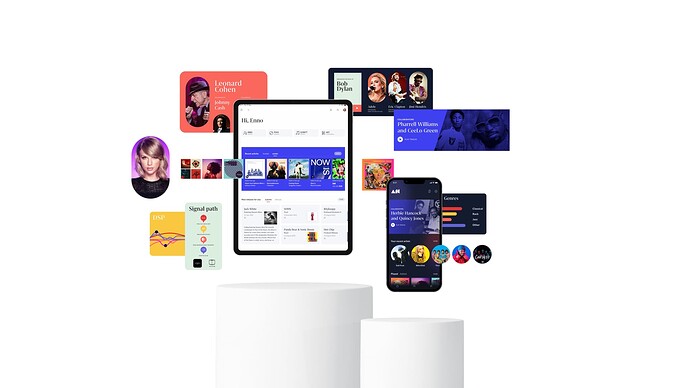 As part of Roon 2.0, we've designed and built a powerful new mobile app - free and exclusive to Roon users.
It's called Roon ARC, and it's about to make everywhere feel like home.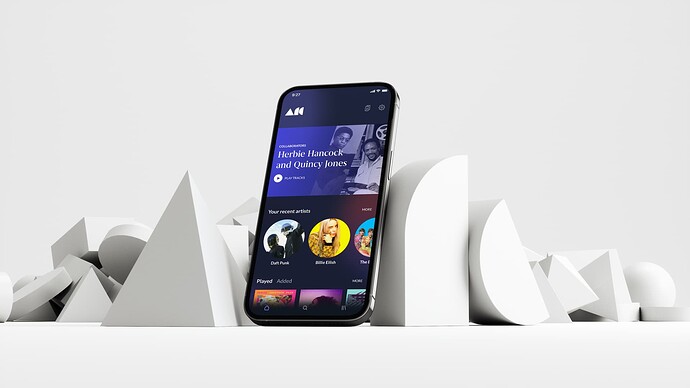 Download Roon ARC now
To use Roon outside of your home you will need to download the Roon ARC mobile app and connect it to your Roon Core.
Roon ARC is separate to and different from Roon Remote that you use at home, so even if you already have Roon Remote on your mobile device, you'll need to download Roon ARC to access Roon on the go.
Roon ARC gives you the freedom to experience your entire Roon library - and Roon's most powerful features - without compromise, wherever you are in the world. Right from your mobile device.
Whether you're working out at the gym, heading into the office, or traveling thousands of miles from home - Roon ARC gives you remote access to your complete library of artists, albums, playlists, and tags.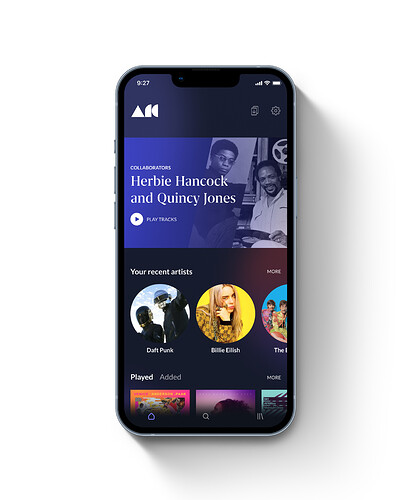 Powered by your Roon Core, Roon ARC becomes your very own, custom-built streaming service. It connects you to all your music - offering mobile access to your complete library of files alongside integrated streams from TIDAL and Qobuz – so you can continue to explore and expand your music collection wherever you are. All from a beautiful, intuitive mobile app.
Roon ARC's simple, mobile first design is supported by Roon's rich, detailed metadata and Valence - our AI powered music recommendation engine. Roon ARC includes discovery features like Roon Radio, New Releases For You, and Daily Mixes for you to access and enjoy on the go. And Roon ARC continues to put audio quality front and center - utilizing the same audio engine as Roon at home.
Ready to dive in? Roon ARC is now available from the App Store and Play Store – you can also watch our Getting started with ARC video below or learn more on our website.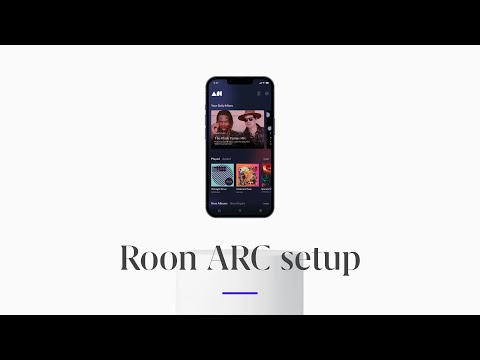 —
Roon ARC isn't all we've got for you in 2.0. There's a few other exciting updates coming with it. Here's a look at what else 2.0 has in store.
Native Support for Apple Silicon
In the past, macOS versions of Roon have underperformed against our Windows and Linux builds. This was due to the fact that we were forced to utilize a set of open source development tools (called Mono) on macOS, and while those tools proved to be reliable and stable they never performed to the same level as their native counterparts on Windows and Linux.
Late last year, Microsoft released a version of the .NET framework that natively supports macOS, removing the need for Mono. After months of hard work by our software team, we're thrilled to have Roon 2.0 shipping with the same development framework on macOS as we utilize on Windows and Linux. Critically, this update has enabled Roon to support Apple Silicon natively, without requiring Apple's "Rosetta" compatibility layer.
All macOS users should see significant performance improvements with 2.0, and there should no longer be meaningful performance differences between macOS, Windows, and Linux. We've also used this opportunity to further optimize Roon's DSP engine for macOS and Apple Silicon.
With Roon 2.0, Roon now works with your mac better than ever.


Other Changes
MOVIN' ON UP – PLATFORM SUPPORT CHANGES
It's important for us to push forward, and occasionally that means sunsetting support for older configurations. Roon 2.0 will require Windows 10 or 11 - and due to the .NET transition, macOS will require 10.15 as a minimum. We're also discontinuing support for 32bit Windows builds.
Making these changes allows us to build a better platform for all our users. It means we can streamline software, make it more efficient, and significantly reduce bugs.
If you still want to stick to these older platforms then there's no need to worry - you can continue to access and enjoy your Roon library with Roon 1.8 Legacy.
NOT READY FOR ROON 2.0? STICK WITH 1.8 LEGACY
For a while now, users have asked for a way to 'hang back' when we make major changes to Roon. We've listened.
Want to stick with Roon 1.8? You're welcome to do so until you're ready for Roon 2.0.
We'll continue to support 1.8 with critical fixes and security updates until at least December 31 2022, and we'll evaluate extending this date based on Roon 2.0 adoption rates. You are welcome to continue using 1.8 beyond the end of the official support period if it works for you.
For more information on Roon 1.8 Legacy, please see this post


We're just getting started
Roon 2.0 is a big step forward, but it's not the end of the road.
Roon at home continues to elevate your listening experience. And Roon ARC now lets you take your Roon library everywhere you go. But we're not standing still. We've got big plans for the future.
We want to continue to build a better, more inspiring music player for everyone – without losing sight of what matters to users like you. To do that we'll continue to work with our Community, to help us shape the future of Roon.
In the meantime, enjoy Roon 2.0. We can't wait to hear what you think.