Roon search is continuing to fail for me. An example from today, Qobuz has an extended version of Gary Numan's album "Exile". I have the regular version in my library, and first point to note is that the extended version does not show as an alternate version via the album view (and the review notes mistakenly describe the extended version, i.e. the review is linked to the wrong version).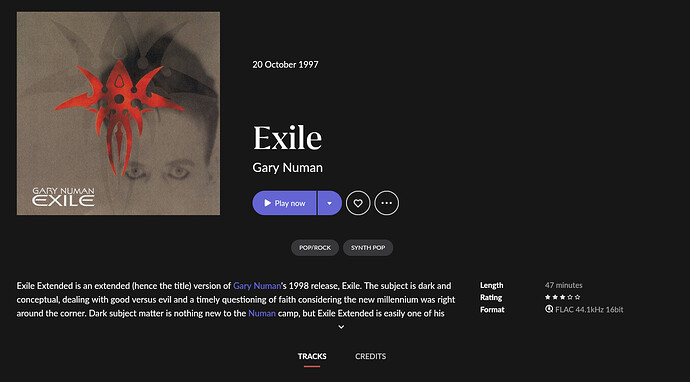 The following search returns no relevant match: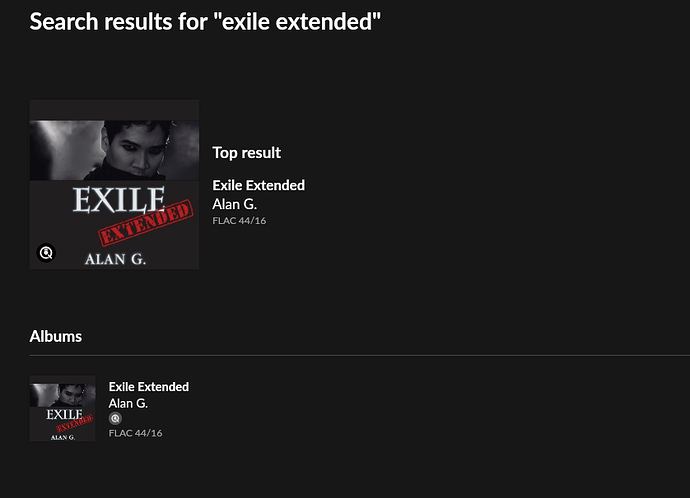 but this search does: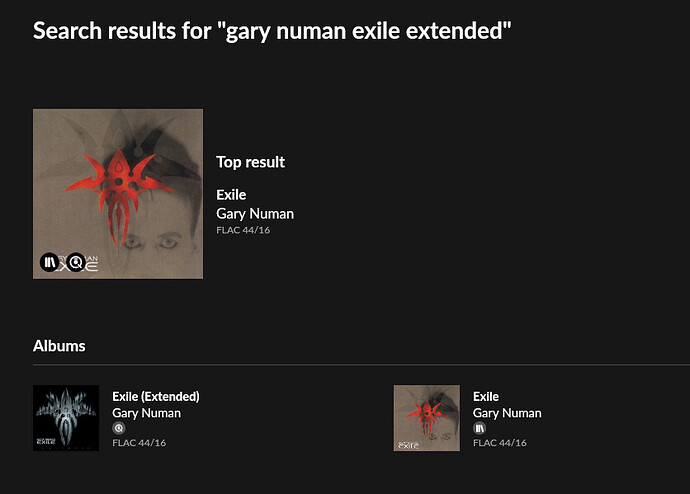 So even though the key words "exile" and "extended" both feature in the album title, simply searching on "exile extended" does not return a match.