Core Machine: Roon Nucleus+ running 1.8/783
Network: Wired over Trendnet SFP switch
Playback: Benchmark DAC 3b USB fed from Sonore Optical Rendu
I'm writing to report a bug I've been seeing in all builds of 1.8 up to and including 783: some recordings of classical compositions in my collection are missing from the "Recordings by album" list on the respective Composition pages even though the corresponding albums are all correctly listed in the "Albums by Popularity" list on that Composition page.
To give an example …
I have three different recordings of Gesualdo's 6th book of madrigals in my collection, one each by the Compagnia del Mardrigale, the Kassiopeia Quintet, and Delitiae Musicae. Looking at the following screenshot of the album page for one of them, Roon's clearly aware that there 3 different recordings of this work in collection.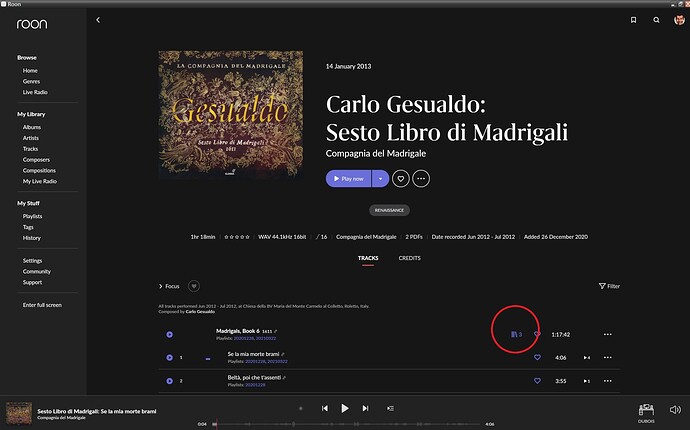 Likewise, if I go to the Composition page page and display "Albums by popularity" I see the three albums I'm expecting, as illustrated in the following screenshot.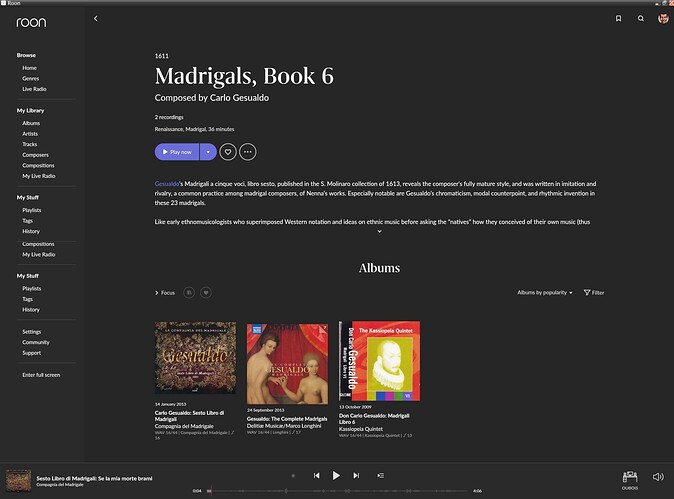 However, if I then set the Composition page to display "Recordings by album", I only see two of those recordings – in this case the recording by Delitiae Musicae is missing --, as illustrated in the following screenshot.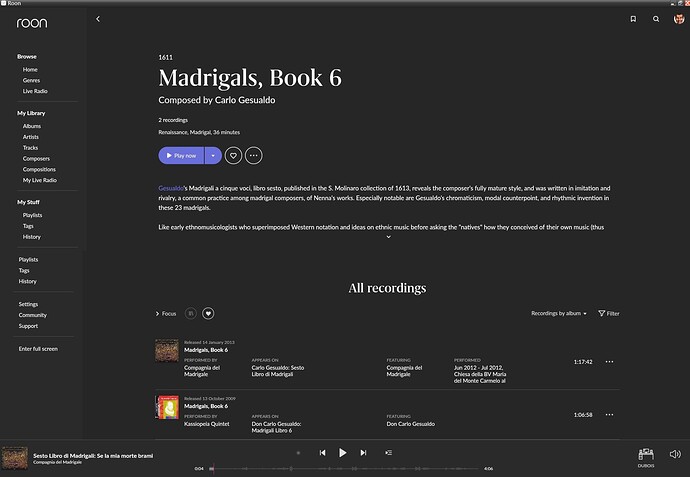 This is just one example. I've seen the same issue elsewhere in my collection as well. Unfortunately, I don't have any sense of what distinguishes the recordings missing from the list that might help explain why they are not displayed.